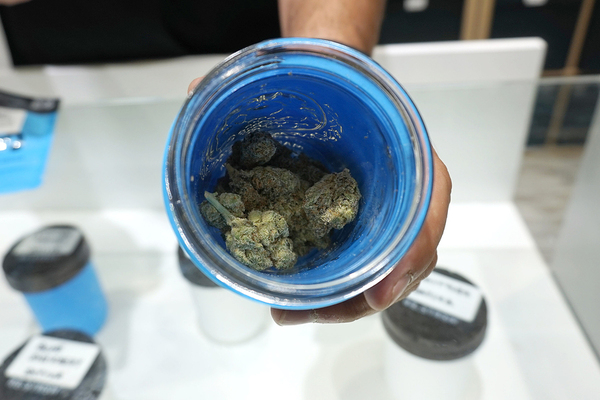 There is not an industry today that does not rely on data to drive innovation and gain insights. For companies in the cannabis industry, data is a vital part of how the nascent business sector will grow.
Being able to collect, display, report on, share, and use that data will be essential. With technologies and collected data, cannabis companies can improve operations, reduce costs, and make smarter decisions. That's why many companies are turning to enterprise resource planning software (ERP) to bring together and use information from the many components of a cannabis operation.
As seen in the recent post, How emerging cannabis businesses benefit from the right ERP, having the right information means using an ERP solution that is designed with the cannabis industry in mind. It's clear that the data-driven nature of cannabis businesses demands outstanding ERP solutions.
Here are some of the ways that data can help improve cannabis business operations:
Predictive analytics. A better understanding of supply and demand pattern helps growers and retailers predict what products will be needed and in what quantities and forms. Reliance on hunches and feels is no match for hard data on what consumers, either for recreational or medicinal use, are seeking from cannabis businesses. These trends can help shape what strains are grown.
Customer behaviors. What are customers buying and interested in? How much are they spending? What products or peripherals are they buying together? These insights can help cannabis businesses set optimal prices and create customer personas that can help create better options and products.
Crop performance. Growers should look to gain an understanding of anticipated versus actual yields and track seeds from germination to sale. Factoring in environmental factors such as lighting, water, nutrient and pesticide levels and timing, can help growers create better growing conditions and optimize their outputs.
Regulatory compliance. Cannabis businesses need to maintain strict compliance with various regulatory agencies often across multiple jurisdictions. Data from sales, inventory and customers will need to be reported to various agencies using ever-evolving guidelines.
Investor relations. Armed with better data, cannabis companies can gain better access to capital. Venture capital firms are keen to tap into the growing cannabis market, investing in companies and anticipating expanded opportunity as more states legalize sales.
Industry insights. Great insights can be gained by comparing your company's performance against those of your competitors and industry standards. These insights can help determine where to focus improvements, spot and leverage emerging market trends, identify price changes, and observe volume fluctuations.

How An ERP Solution Helps With Data
An ERP solution gives you the best opportunity to collect, analyze and use data from across your cannabis company. With ERP insights, you'll gain a better understanding of your product and your customers, providing for more predictable and achievable growth patterns.
At NexTec, we help cannabis companies identify and deploy an industry-leading ERP solution like Sage X3. Learn more about technology that runs your CannaBusiness to learn how NexTec can become your partner and use data to drive better business decisions.