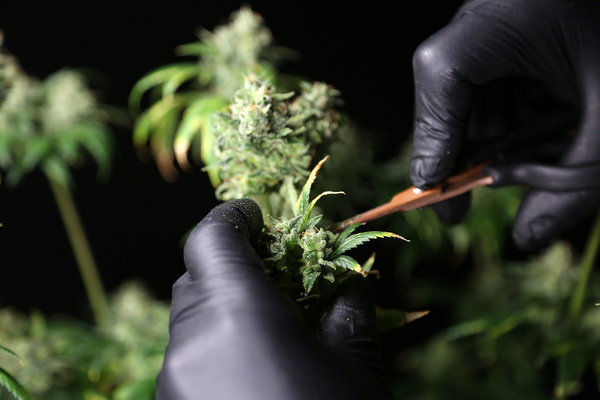 Few sectors have faced the unique challenges as the nascent cannabis industry. A product that was nearly completely illegal was suddenly legalized. That has set off a wave of complexities regarding supply chain management, inventory control, finances and compliance.
Cannabis companies find themselves facing complicated business processes, regulation, massive demand and growth, and a highly active climate for mergers and acquisitions. That's why many businesses deploy industry-specific enterprise resource planning (ERP) solutions, designed to simplify the complex with tools, modules and features designed to address critical needs for cannabis companies.
Overall, it's requiring cannabis companies to look for ERP partners that are nimble, adaptive and responsive. It's also why the end of cannabis prohibition presents unique challenges to ERP delivery.
The ever-evolving cannabis landscape
As more U.S. states legalize medical and recreational marijuana and Canada legalized cannabis at the federal level, the number of businesses proliferates. Demand has been exceedingly high, with long wait times and rapid expansion for many cannabis businesses.
In 2018, the Brightfield Group released market analyses that the global cannabis industry was worth $7.7 billion (USD) in 2017 and was projected market lone projected that the global cannabis market would reach $5.7 billion in 2019 and $22 billion by 2022. That market expansion is projected at a compound annual growth rate (CAGR) of 60 percent.
Here's another perspective on the scale of growth: the rising number of products. In 2016, the average dispensary had 94 different kinds of marijuana products available. In 2018, that average had grown to more than 150.
New businesses are changing quickly
Cannabis companies that have been open for business for just a few months are finding the demand is there to support growth. That's meant companies are transforming from single sites to having a global presence in all regions of the world seemingly overnight.
Consider these stories making headlines in the past few months:
The Chicago Tribune reported that at least half a dozen cannabis companies have moved (many from the suburbs to the city) or expanded their headquarters, in some cases doubling their space.
Cannabis company Grassroots raised $90 million in venture capital, in part to expand operations from its 11 states to include locations in Illinois, Maryland and Pennsylvania.
Harvest Health & Recreation agreed to purchase CannaPharmacy, which has cultivation, manufacturing and retail facilities in four states. Terms were not disclosed.
What does this growth and expansion mean? An increasingly competitive industry with companies fighting for market share and faster speed-to-market rates.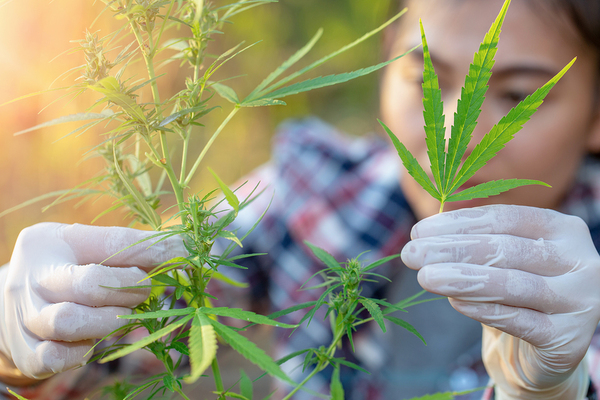 Business challenges lead to consulting challenges
With an industry that's essentially brand new and new companies popping up regularly, it's a wild ride within the cannabis vertical. Most companies do not have an existing business model or well-established business models.
There's also a lack of experienced industry professionals, especially given the newness of the industry. Coupled with evolving laws and regulations that differ widely from jurisdiction to jurisdiction and you have an industry that needs guidance and support.
These companies are seeking help from experienced advisors, meaning that business and management consulting in the cannabis industry has become an ongoing requirement, not just a temporary solution to handle implementation and launch.
"This is a lot of new information when you're vying for your place in the cannabis industry. That's why some businesses are turning to consultants to help, notes the Cannabis Industry Journal in a recent article. "Consultancy is a great and time-tested way to grow your businesses and keep a competitive edge. But just like every other industry, when you choose a consultant, there are specific things to look for and avoid."
The journal suggests that businesses heed the following when searching for a cannabis consultant:
Understand expertise. Very few consultants are experts at all components of the cannabis business. You may need several different consultants to get the expertise you need in cultivation, manufacturing, dispensary operations, food safety, transportation, compliance, legal, finance and accounting, and human resources.
Know what success looks like. You need to set your own goals, which your consultant can help refine. The consultant can then work with you on the plans, processes, capital, permitting and operational changes necessary to achieve those goals.
Focus on what you need. Be sure you know exactly what you need help with, be it operations, inventory control, ERP software selection, cultivation management, pricing or product development.
Ask smart questions. You want to probe for the answers from potential consultants that will help you make an informed decision, including:

Relevant experience
Client references (past and present)
Time to be spent on your company
Timeline and planning process
Responsibilities and deliverables for both parties
Certifications and credentials, if applicable
What's included in the fee and what add-on charges are
Any conflicts of interest, especially with competitors

Avoid questionable conduct. If your consultant does one of the following, look elsewhere:

Asks for equity as payment
Does not provide references
Avoids questions
Refuses to track time or itemize costs
Cannabis consultants need to keep pace and be ready to support rapid expansion and growth, along with global delivery of services. Consultants need to stay on top of the ever-changing legal environment, market, political landscape and company priorities.
They should understand and be adept at reducing the time to market for your company and its products. They also need to be conversant on the complexities of partner management in regions of delivery and emerging legislation.
One important area to consider is supply chain management. Rapid growth, demand for new products, and constantly evolving consumer tastes and preferences means there's increasing pressure for more efficient and transparent supply chain processes.
Retail cannabis purchasing managers are spending too much time with antiquated (or non-existent) inventory management tools that make buying difficult to manage. Order management, quality control, integrated tax and sales functions in a cannabis ERP help company leaders make better decisions in the moment of need.
The complexity of compliance
Compliance comes in many forms for cannabis companies, with regulations emerging and changing at the local, state/province, federal and international levels. It can create a swirling array of different mandates, reporting requirements and data points in order to remain compliant.
The constant regulatory swirl means building a cannabis ERP architecture that can meet the myriad laws regarding privacy (including the General Data Protection Regulation (GDPR) requirements for residents of the European Union and stricter data privacy laws passed in 2018 in California. Privacy is likely to continue to be a major factor as ore jurisdictions take legislative action to protect people and their information.
That's on top of regulations related to food safety, personal medical information and banking restrictions.
The cannabis industry is fraught with potential pitfalls that can trip up well-intentioned businesses. Here are a few of the most common issues that cause compliance problems:
Inaccurate or missing data. Each jurisdiction will have its own reporting requirements and mandates, and these various guidelines may be very different from each other. Your business needs an ERP that can track when sales receipts, inventory records and safety plans need to be submitted and in what format.
Poor inventory management. Inexplicable missing stock or inventory discrepancies can lead to severe fines and the potential loss of licenses to operate. Whether due to poor quality assurance, human error, employee theft or incorrect packaging, bad inventory control protocols and a lack of sound distribution management software can have serious consequences.
Illegal sales. Selling to underage persons, selling outside of approved operating hours or exceeding daily sales limits per customer can trigger compliance issues. Age verification, customer management and point of sale technologies can save major headaches for you and your employees.
Mislabeling products. Compliance mandates increasingly include rules about how cannabis products need to be labeled and packaged. Similarly, product safety laws must be followed, such as a California provision that all packaging be child-resistant and Colorado requirements that all edibles have a cannabis or THC warning.
Failing to pay taxes. Each jurisdiction has its own requirements for tax payments, including method of payment, timing and required documentation. A failure to follow your local tax laws can result in large tax bills, time-consuming and invasive audits and fines and interest levies for unpaid taxes.
Why the right cannabis ERP matters
Cannabis companies need industry-specific ERP solutions that address the rapid pace of growth, pressure to deliver on time and compliance issues that are all too common. They also need experienced partners to help guide them through the selection, implementation, training and optimization phases of software products that will improve efficiency.
At NexTec Group, we help companies in all phases of cannabis ERP decision-making. We help clients build implementation teams, establish change management plans, develop budgets, migrate data and train users.
Our consultants have deep product knowledge about the vendors and their products. We understand the features and benefits of each potential solution and help your cannabis business find the right solution to address your unique business needs. Learn more about technology that runs your CannaBusiness. by contacting NexTec Group today.