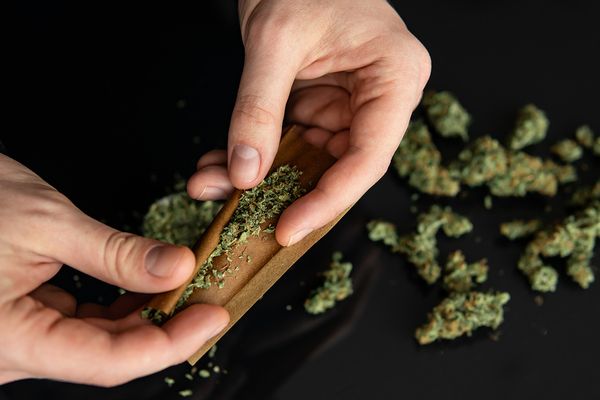 In 2019, Illinois became the 11th state to legalize recreational marijuana sales, with more states placing the issue on ballots or in front of legislators.
As the cannabis industry evolves, it is becoming increasingly similar to other product areas. Brands are beginning to matter, especially as larger cannabis entities purchase dispensaries and growing areas.
Cannabis companies of all sizes need sophisticated software solutions that provide the functionality that lets them be competitive and build a unique brand. Enterprise resource planning (ERP) solutions are an important way to integrate operations, inventory management, strain management, sales and compliance into one cohesive structure.
Competition is increasing in the cannabis industry. How your ERP helps can make all the difference.
State of the cannabis industry
Illinois' action means the state joins 10 others, plus the District of Columbia, in legalizing recreational cannabis sales to those over 21. Thirty-three states have legalized medical marijuana. In October 2018, Canada became the first G7 country to legalize marijuana federally while Mexico's Supreme Court ruled recently that prohibiting marijuana is unconstitutional.
According to Marijuana Business Daily, the retail cannabis industry is on pace to increase by as much 35 percent in 2019 compared to a year earlier, eclipsing the $12 billion mark by the end of the year. The website projects that sales of medical and recreational marijuana could reach more than $30 billion as soon as 2023.
The industry's financing structure is also shifting rapidly, with more private equity being injected into cannabis businesses. That's because cannabis investors are looking to get higher investment returns, a shift in just two years to a loan-based investment strategy.
According to the 2019 Marijuana Business Factbook, cannabis investors are making the following investments in 2019 compared to 2017:
Equity investments (78% versus 61%)
Public stock purchases (48% versus 52%)
Private equity or managed funds (26% versus 18%)
Interest-bearing loans (22% versus 37%)
Company purchase (15% versus 12%)
The optimistic financial outlook means not only more forays into the cannabis industry, but more hiring too. Marijuana Business Daily projects a 34 percent increase in full-time employees in 2019 over 2018 levels, potentially exceeding 200,000 workers nationwide. For some context, the website notes, "that's more than the number of flight attendants in the U.S. and more than double the number of veterinarians."
The employment gains are driven largely by the expansion of California's marijuana market and the increasing number of new states approving recreational or medicinal use or both. Employment is projected to reach 385,000 to 475,000 by 2023.
What's driving competition in cannabis?
Competition is fierce in the cannabis industry. Here are a few of the core drivers:
Customer Expectations. With more locations from which to purchase products, more information available and the opportunity to price shop, customers can afford to be picky despite the high demand.
New Product Mix. Flower is no longer the primary product sold in most cannabis businesses. In 2018, vaping overtook flower as the most popular mode of consumption. Other popular methods of using cannabis include:

Edibles. Gummy sales grew by 925 percent in 2018. Chocolate edible sales increased 166 percent and CBD chocolate sales jumped 530 percent. BDS Analytics' tracking of retail sales in 2018 in Arizona, California, Colorado and Oregon revealed the following breakdown of edible sales:

Candy (44%)
Tinctures (17%)
Chocolates (15%)
Infused foods (11%)
Pills (7%)
Beverages (5%)

Beverages. While technically an edible, beverages are poised for a breakout year. Anheuser Busch and Coca-Cola are just two of the well-known international brands that are considering CBD-infused beverages. Some companies are pitching hangover-proof beer that includes THC. Lattes and smoothies are on the market, too.
Medicinal Products. Balms, salves and lotions that contain cannabis oil continue to be popular.
Social Acceptance and Consumption. BDS Analytics research notes that 71 percent of consumers use cannabis for social or recreational purposes, with 32 percent consuming products before getting together with others, 28 percent attend a public event after consuming and 18 percent consume in public. Users noted the following as popular consumption reasons:

A date night (or day) activity (41%)
Daytime fun (41%)
Celebrating special events (38%)
Going out or letting loose (37%)

Changing Demographics. The aging Baby Boomer population is an important demographic. They are more likely (67 percent) to consume cannabis to replace prescription or over-the-counter medications to ease aches and pain than to use for recreational purposes (59 percent).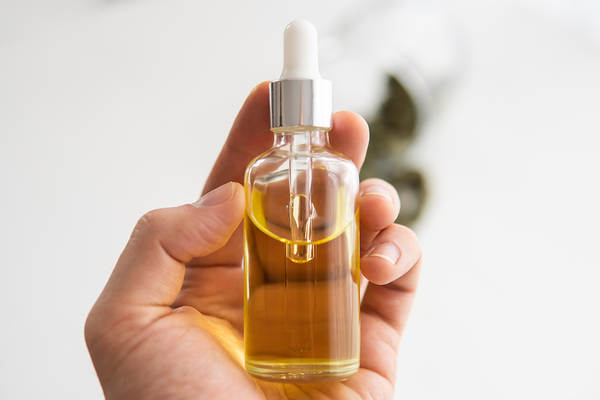 Why branding matters for cannabis companies
Branding is becoming an increasingly essential factor for cannabis success. With medical or recreational marijuana use available to more than half of the U.S. population, competition is ramping up.
There are also more cannabis derivatives being used for products. While Cannabidiol (CBD) is the most common, others are making a mark, including:
Cannabigerol (CBG), which is non-psychotropic and can be used in pharmacological and industrial hemp applications
Cannabinol (CBN) is mildly psychoactive
Cannabichromene (CBC) has pharmacological potential for its anti-microbial, anti-inflammatory and anti-depressant properties.
As more research is done, it's likely that farmers and companies will begin to develop cannabis versions rich in one of these components, causing prices to drop and competition to soar.
Other factors influencing the importance of branding include:
Industry disruption. Cannabis companies are poised to be a disruptive force in the coming years, becoming a player in industries and markets such as pharma, spirits and consumer goods.
Big Pharma. With so many potential healing properties, large pharmaceutical companies are already making investments in cannabis.
Regulatory pressure. As more states legalize cannabis, there will be increasing calls to remove cannabis from the list of Schedule 1 drugs. In late 2018, the U.S. Drug Enforcement Administration removed some cannabidiol drugs with THC below 0.1 percent from Schedule 1 to the less restrictive Schedule 5.
Volume. As the number of dispensaries and clinics increases, the ability to differentiate will become more essential. To separate a cannabis business from the many nearby competitors will mean a strategic, integrated branding effort.
Normalization. Cannabis companies are increasingly mainstream, appearing in heavily trafficked retail locations. For example, in February 2019, Simon Property Group, the nation's largest shopping mall operator, inked a deal with Green Growth Brands to open 108 retail stores.
"For cannabis companies, opening over 100 dispensaries across the country would be a dream come true. Instead, most have had to adopt a slower approach of either building or buying out multiple dispensaries in each state," noted a recent article. "Many of these stores also aren't built on prime real estate. The competition is fierce, and companies with brands that are most influential with buyers are the ones that win these locations."
Technology makes an impact on cannabis companies
For cannabis companies looking to compete in the increasingly competitive, regulated and crowded industry, differentiation is essential. Having the right ERP solution in place is an important step to providing you with the insights and synergies to stand out.
Here are some of the major benefits of having an ERP designed for your cannabis business:
Integrated Functions. With a cannabis ERP, your financial, manufacturing, compliance and inventory functions will be fully integrated, giving you more details and transparency for every component of your business.
Real-Time Data. A cannabis ERP lets you enter, extract and report on data in the moment of need, giving you and your employees accurate and up-to-date information.
Regulatory Obligations. While cannabis is still illegal at the federal level, states and local jurisdictions are adding, evaluating and modifying regulations frequently, often around inventory control and tracking documentation. Your cannabis ERP can provide you with the functions to ensure audit trails, reporting and tracking of plants, lots and sales are comprehensive and available when needed.
Cultivation Management. Cannabis businesses have unique needs for their operations. You need an ERP that will track, record and report on growing conditions, moisture, light, pesticides, nutrients at each stage, from germination to harvesting.
Traceability. From seed to sale, you need to have information on the sources, products and uses of each plant. This documentation may be necessary for compliance and it helps provide valuable insights that can be used to improve growing, optimize products and understand your customers.
CannaBusiness ERP, built on Sage X3, is the right solution for your cannabis business' needs. The cloud-based ERP is built to provide the features necessary to differentiate your company in the highly competitive and growing industry, including:
Seed-to-sale traceability
Warehouse, supply chain and logistics management
Crop management
Inventory management
Integration with government regulatory systems
Staff management, task assignments and labor cost analysis
Distribution management
Cost accounting
Tax regulation management
Fast recall management
Production scheduling
Integration with point-of-sale (POS) solutions
Analytics that compare actual production to projections to improve strain efficiency
Quality control functionality
Product demand forecasting
Customer management
NexTec is the leading business software consultancy, helping companies select the right ERP solution to meet their unique business needs. With NexTec and CannaBusiness ERP, you have proven expertise in the development, implementation, integration and optimization of a cannabis ERP that will transform your business.
Want to learn more? Download the Beginner's Guide to Cannabis ERP